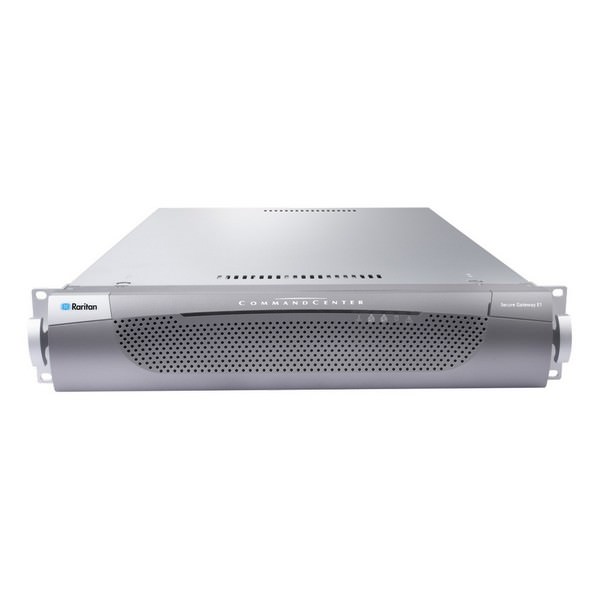 Cluster Kit: 2 CC-SG E1 Appliances & License for 1024 nodes + 2Y
Code-produit :
CC-2XE1-1024
19995$ USD
Veuillez nous contacter pour les hauts volumes.
Manage your virtual machines, blade systems, rack servers, networking devices, and power distribution units - your entire heterogeneous IT infrastructure located anywhere in the world - from a single Web browser-based interface.
Raritan's CommandCenter Secure Gateway centralized management appliance allows data center administrators to manage virtual and physical IT infrastructure remotely from a single web browser interface. CC-SG aggregates console access and remote power control capabilities to devices in multiple local or remote data centers, providing a simple, centralized gateway to diagnose and resolve data center management issues quickly. Easy data import/export features and an optional WS-API make CommandCenter-Secure Gateway the most convenient and user-friendly IT management solution available.