Air conditioning and cooling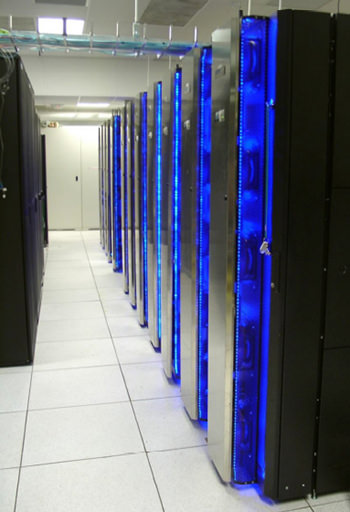 Cooling is today's primary concern. Recent surveys suggest that data center managers expect to be out of cooling capacity in the next 2 years. The culprit is the continued mixing of warm return air with cool supply air. The open architecture above and around the hot and cold aisles allows the mixing and is the primary source of the waste.
Why good cooling solutions can be profitable for your data center?
Industry analysts agree that effective containment of hot or cold aisles will provide the single largest payback among any data center best practice.
Cold aisle and hot aisle containment stops mixing, allowing cooling units to run at reduced capacity while still achieving ideal cooling conditions.
The experts agree on the issues, but vendor approaches and solutions tend to differ based on what it is that they make.
Given the complexity and uniqueness of each Data Center, our approach is different.
InfraDesigns sources innovative thermal and monitoring solutions from a variety of vendors and as we've designed and implemented hundreds of large systems, we'll propose the ideal solution based on your unique requirements.
Cooling Door