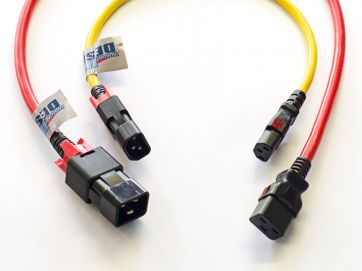 Dual cable locks
The one and only dual locking power cord that locks to both ends,therefore, eliminating all trouble with disconnection. It's also compatible with all standard devices like PDU's and do not requires any changes to your environment.
Available in differents colors
Available in locking C14 to locking C13, locking C14 to locking C15, NEMA5-15 to locking C13 and many other configurations.
UL and CSA approved
For more information, please contact us.